Final FUNDRAISER for my documentary '6 NORTH'
Hi all.
For those of you hearing of my documentary for the first time 'Welcome' to my documentary '6 North'. Please head to my main page for much more information regarding this documentary project. Please see the video below for some of what's to come in regard to interviews in my Documentary – in this case students and parents from Japan and Malaysia looking to further their study in Adelaide, Australia.
Thank you and hoping you enjoy!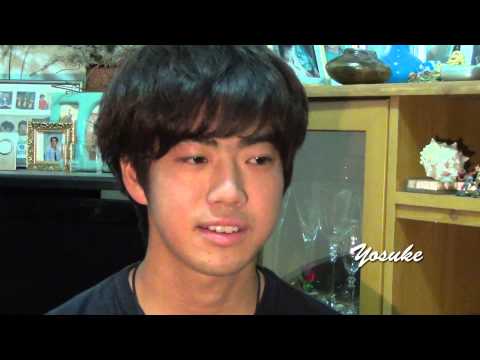 Next fundraiser event Mocktail party with Cooking Lesson
I wish to thank my supporters who have attended my recent fundraisers, donated for the cause,  shared my recipe on Face Book and for introducing their family and friends to my website and to my documentary site. Thank you.
My next final fundraiser is going to be held:
On Saturday 21st March, please see details below and join us for a family fun day or an evening of cooking and mocktails while raising funds for my documentary '6 North'.
You may leave me a comment or your interest at the bottom of this page. Thank you.
Family fun day at Thorndon Park
On 9th March was attended by 7 families and we thank you for your continued support despite the weather. It rained during setting up before noon so we moved ourselves to the Pavilion to shelter from the rain which didn't last long and provided us with a beautiful afternoon. Not being able to set up near the BBQ area saw some people not attend thinking that it was cancelled due to the forecast. Those who wanted to attend but couldn't you still can donate or attend our final fundraiser below where all details of my documentary journey will be reveled.
Indoor cooking lesson
My indoor cooking lesson fundraiser on Saturday 21st March is a paid event. Your payments can be made via the donation button below, and cover costs with left-over funds contributing to the fundraiser.
Time:  7pm to 9.30pm
Place:  Higher Health Wellness Clinic 1/64  Sydenham Rd., Norwood. (on the eastern corner of The Parade and Sydenham Road, south side of the Parade,  1st floor above Betta Blinds, turn off The Parade into Sydenham and the entrance door is on the east side of Sydenham).
Some notes
You need to use the buzzer to be let in. This is a Mocktail party but you can BYO your favourite drinks to enjoy with a cooking lesson that I will demonstrate in front of you.
3 dishes will be taught on the night with recipe handouts that you can take home. You will also be enjoying 6 main dishes from the 6 different countries I will film in i.e. Japan, S. Korea, China, Vietnam, Malaysia, Singapore, Thailand.
Food will range from; Okonomiaki, Shanghai Dumplings, famous Cold Rolls, Curry puffs, Steamed Buns, Spring Rolls as well as 3 desserts. Food will be provide for all dietary need; Vegan, Gluten free, Dairy free.
For $10 per person per country, ($60 per head) you can experience the food of six different countries with no expensive airfare or passports required! You will be the first on the night to get to know the detailed plan of my documentary before it commences on the 3rd of April.
We will be filming footage on the night and some of it may be shown in the documentary. Therefore if you would rather be excluded from recordings, please tell Stephen in advance on the night. Everyone will need to sign a waiver to participate on the night.
Your donation – booking fee
Please use the button below to process your donation
Payment must be made via the donation button above, by 19th March.
Please print your paypal receipt and bring it with you on the night so that l can cross it off on the night. Payments if attending must be made 48 hours before the class and no payment collection on the night. Thank you.
For other methods of payment request please send me an email (sarj@simplysarj.com.au)
This invitation is limited to 50 people on a first-come-first-served basis. There will be another cooking class held within May to give you feedback on our trip and to showcase the cooking of the countries visited.
Those attending and supporting this venue will receive 20% less on their next cooking class in May, so, first come first serve as numbers will be limited. 
On the night you will be able to enjoy Organo Gold Gourmet coffee and tea for a gold coin donation towards funds as well as have the chance to purchase a raffle ticket for some products.
Don't forget my vegan, dairy free and gluten free signature sauces will also be available for purchases. My passion, my cooking skill, my love and care for overseas students are featured throughout my website so enjoy the read and come and join me for an opportunity to be a part of something that hasn't been created by anyone before!
Please come and support my journey looking into the lives of students who have settled here or have returned overseas. Let me document on film the type of daily breakfast, lunch and dinner that these students are used to having over our cereals, toast, sandwiches and one cooked meal. When I return I shall cook and film for you these meals with my own added twist of fusion, a blend of the East and West.
Selected pictures of previous fundraisers